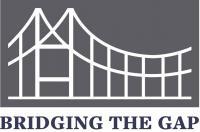 The purpose of Bridging the Gap is to allow UC Berkeley thought leadership, faculty, and staff to excel together by providing a forum to discuss emerging and hot button issues, foster an open exchange, and inform decision makers.
Space is limited so please register using of the Blu portal.
To sign up:
Go to the Blu portal (http://blu.berkeley.edu)
Click on the link for the UC Learning Center in the "Self Service" section on the left side
Click the "Find a Course" panel on your dashboard and enter the course code "BEAUD007*" in the search field to view FY 2018 sessions currently open for registration (Note: All sessions will start with the session title/topic followed by "Bridging the Gap 2017-2018")
Click "Register" for the session you would like to attend to initiate the registration process and then "Submit" on the following screen
You will receive an e-mail from the system confirming your registration or advising you have been placed on the waiting list if the session has reached capacity
Waiting list registrants will be added to the roster in the order they registered as spots open up and will receive system notification confirming their registration
If you need additional information, please email us at audit@berkeley.edu or call us at 510-642-8292.
2017 - 2018 Schedule
All sessions will be held from 10-11:30 am in 150 University Hall.
September 7, 2017: Policy Made Easy
So much of what we do at UC is governed by policy, but most of us have no idea where those policies can be found or what they say. Campus Policy Coordinator Andy Goldblatt will introduce you to the campus's Central Policy Website, talk about 5-10 critical policies, and answer your questions about systemwide or campus policies.
About Andy
Andy Goldblatt has been the campus policy coordinator since October 2003 and the campus risk manager since September 2011. Prior to entering the higher education policy and risk arenas, he earned a meager income as a freelance writer.
Presentation for this session not available.
October 5, 2017: Understanding the New Federal Landscape Update 
As with any presidential administration change, there are challenges and opportunities for UC Berkeley that could affect funding, compliance, and reputation of the campus. A few notable areas are research, immigration, student financial aid, sexual violence and assault, free speech and regulatory reform. Join us to discuss the potential implications for campus.
About Gina
Gina Banks Daly joined UC Berkeley as the Director of Federal Relations in early 2015. Previously, she was the Director of Federal Government Relations for UC Davis for several years. She currently also serves in a leadership capacity for Association of American Universities (AAU) and Association of Public and Land-Grant Universities (APLU). Prior to joining the UC family, she was Director of Field Services for United States Senator Dianne Feinstein. She represented the Senator in 28 Northern California counties, including advising the Senator on local, regional and statewide issues. She began her political career in Washington, DC working on Capitol Hill for Minority Leader Nancy Pelosi and Senator Feinstein. She received her Masters in Public Policy from UC Berkeley's Goldman School of Public Policy and graduated cum laude with Honors in Government from Claremont McKenna College.
November 2, 2017: Campus Planning, Campus Places
The Berkeley campus is unique in many ways. Please join us as Emily Marthinsen, assistant vice chancellor for Physical & Environmental Planning and Campus Architect, enlightens us about the architectural history of the campus and shares plans for future development.
About Emily
Emily Marthinsen is ​assistant ​v​ice ​chancellor for Physical & Environmental Planning. ​She joined UC Berkeley's Office of Capital Projects​ in 2000​ and ​was appointed ​assistant ​vice 
​c​hancellor, campus ​planner​ in 2005 and campus architect in 2014. ​Emily is responsible for providing comprehensive physical and environmental planning services for the Berkeley campus, including implementation of the 2020 Long Range Development Plan, design review and coordination with the City of Berkeley.​
April 5, 2018
More information on this session when be posted as soon as it is available!
May 3, 2018
More information on this session when be posted as soon as it is available!
June 7, 2018
More information on this session when be posted as soon as it is available!
Please see our Presentations page to view slide decks from previous years.